Planning, the process of organizing the activities required to achieve a desired goal. From setting objectives to identifying resources, determining timelines, and creating a roadmap for reaching a specific outcome, planning has been an essential activity in both personal and professional settings.
Effective planning is the decider of a business' success, as it encompasses :
Effective resource allocation
To ease the process of planning and staying on track with complex planning flow, there are many tools and techniques available, that can be used depending on the specific needs and goals of the individual or organization. Some of the most commonly used planning tools are Gantt Charts, Mind maps, SWOT analysis, SMART goals, Budgeting tools, project management software, risk management tools, and more. The choice of planning tools depends on the nature of the project or goal, as well as the preferences and skills of the planner.
Just imagine, using sticky notes and papers to stay on track of a complex project, while you are managing multiple projects! Shouldn't we be grateful that Gantt chart exists!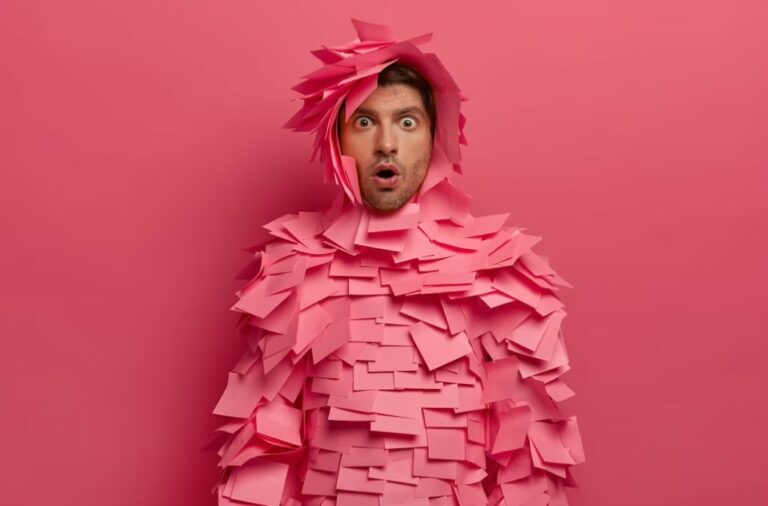 Gantt chart is a fast-growing, and widely loved planning tool among project managers in organizations of all industries.  A Gantt chart is a popular tool used in project management to plan, schedule, and track progress on tasks and activities. A Gantt chart is a visual representation of a project schedule that depicts the planned start and end dates of each task, the resources involved in the task, the sub-tasks details, as well as the milestones and dependencies between tasks. 
A Gantt chart typically consists of a horizontal bar chart with task names listed vertically along the left-hand side and time listed horizontally along the top. The length of each horizontal bar indicates the duration of a task or activity, while the positioning of the bar on the timeline shows its start and end dates. Dependencies between tasks are often indicated with arrows connecting the bars.  Gantt chart can be customized to include additional information, such as resource assignments, milestones, and progress indicators. Advanced Gantt charts are nowadays used to track the actual progress against planned timelines of a project and help project managers to identify and address any delays or issues.
Colorful Visualization  : Gantt charts provides a clear, visual representation of the project schedule, making it easier for project managers and team members to understand the timeline and overall project plan. Zace Gantt chart is easy to understand in one look that there's no chance you will never even a minute detail.
Resource allocation: Gantt charts can be used to allocate resources, such as team members or equipment, to specific tasks, helping to ensure that resources are used efficiently and effectively.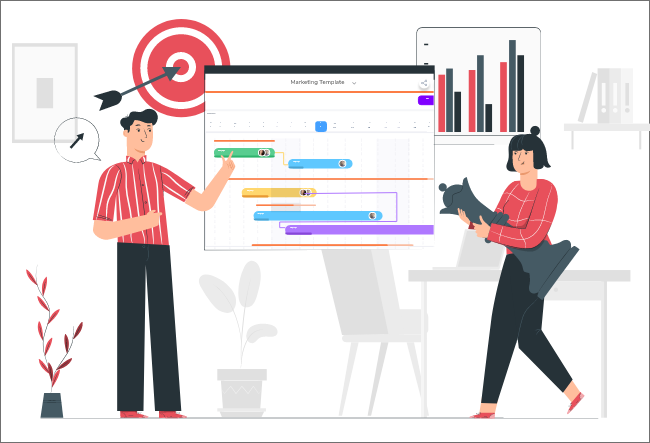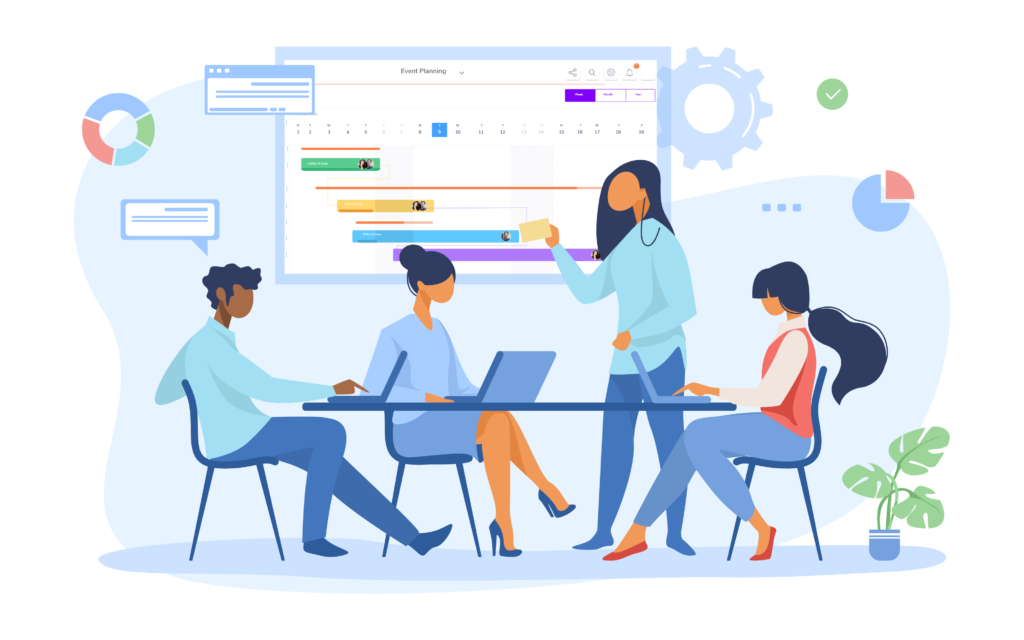 Better Communication : Gantt chart is an easy to read and understand tool, which makes it easier for communicating project status and progress to team members, stakeholders, and clients. Also, with Gantt chart, adding a new task to the flow in the mid of the project or at the end is just a 'single-click' update, and helps in keeping everyone related to the project updated, under one roof.
Zace makes it easier with a tap!
Flexibility : Gantt chart is a flexible tool in project management. Regardless of the industry you are in, how big or small your team is, how simple or complex your project is, how unclear your project flow is, Gantt chart can help.  Gantt chart is adaptable for all sorts of personal or professional projects.
Timeline: Gantt chart helps in managing project timelines effectively. From breaking a project into multiple tasks and sub-tasks, to tracking the planned and real-time timeline of every task, to detecting potential projects earlier, Gantt chart is effective and efficient, to take corrective actions.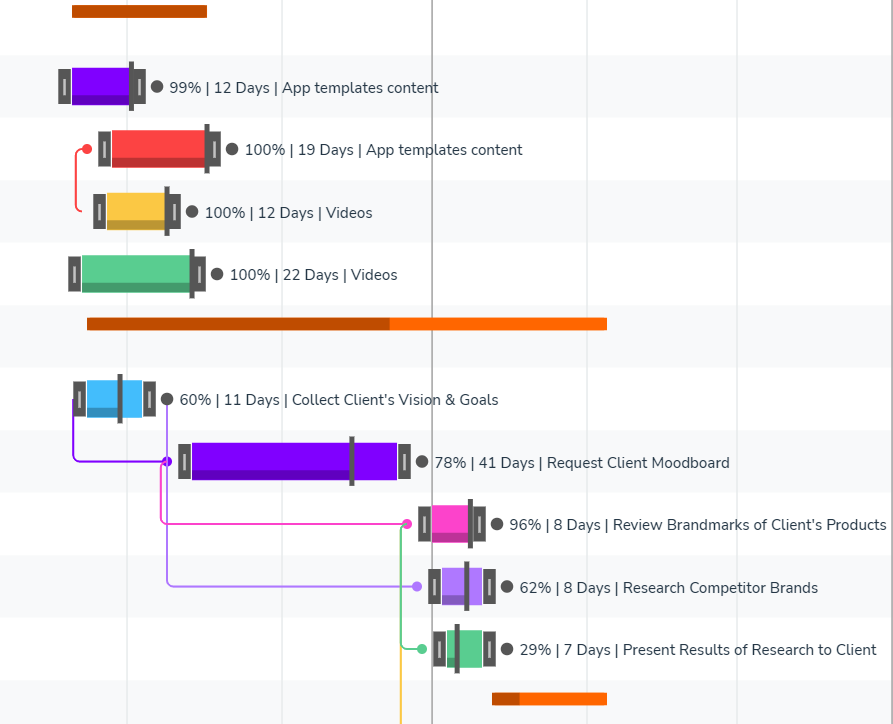 Effective Project Planning : All first-timers have agreed that project management is not only easy but also effective with Gantt chart. With Gantt chart, you can easily identify the potential scheduling conflicts and avoid over-loading an employee and at the same time, identify who can fill in, in case of emergencies.
Zace Gantt chart based project management and project planner app has made everything easier.
Overall, Gantt charts are a useful tool for visualizing and managing project schedules, enabling project managers to plan and execute projects more effectively.
Gantt chart based Zace Project Planner and Project Management app, is assisting project managers of all industries  in providing a clear and concise visual representation of the projects' schedule and enabling them to plan, manage, and execute multiple projects at a time, more effectively.
 Thus, with the impeccable support of Zace Project Planner and Project Management app, organizations can achieve their strategic goals, improve productivity, and maintain a competitive advantage.


What are you waiting for?
Download Zace, right now, share your experience!