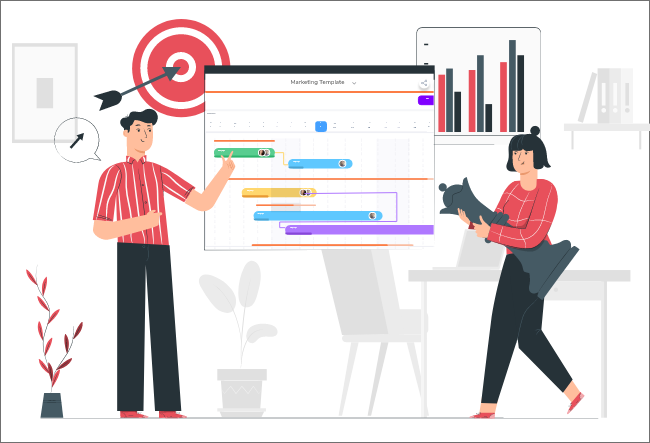 Marketing Strategy prepared in minutes!
A free, easy-to-understand and easy-to-use, professionally built customizable Gantt chart based marketing plan template from Zace!
Save for future!
Turn Gantt Chart into Marketing Strategy Timeline
 All-in-one. Customizable!
 Zace's ready-made marketing plan template includes all marketing strategy tools helping you keep track of marketing process, and modify Gantt chart  as per change in marketing plan. 
Template for all Campaigns
Marketing plans change with time, requirement, and results. Social Media Campaign, Press release Campaign, Content Campaign, you name it, Zace template has got it all covered and prepared!
Boon for Marketers!
Zace has covered almost all marketing campaign tools making it  a boon for all marketers. Easy sharing via mobile app ensures easy collaboration across teams with no paperwork and saves time.
Try Zace Marketing Template for FREE!
You might like to try other Zace templates...