Presenting an effective masterpiece to represent the workflow of a project defines the hard work and smart work, the whole team is putting in developing the project. All project management is tagged effective based on the way it is being presented to the clients, in a simple, organized, and understandable manner. Gaining the attention of the clients in the less time we get, and ensuring that they grasp the week's or month's or even fortnight's work and are satisfied with the workflow defines the success of every client meeting in a project cycle. 
Choosing the appropriate tool to communicate about the project's progress to clients is equally important and requires careful planning. But, what if clients reach you and request for  an update, uninformed?

What if the client(s) wishes to check on the project's progress when they get a few minutes of free time?

What if they are free and you are not available?
And, that's precisely why project management tool is a necessity in the modern world where projects are outsourced and client meetings are done online. If you are looking for the best and effective solution to handle the above mentioned issues with ease, an app or software based Project Planner and Project Management is the best and effective tool, you can ask for. And Zace, could help you achieve that effectively. 
Project Update - Client Meeting
Regardless of the industry you are in, whether you are reporting about the project update to a client, or to your management, or even if it's an internal project, a frequent update is must to ensure and inform on smooth progress and check-in constantly with required updates.
A clear and effective client meeting at times of project update is the quickest and easiest way to gain client's trust and support. Client meetings also help us stage more about the smart works we do and let them understand how effectively we are working on their project. Every client expects :
* Mutual Understanding
* Transparency
* Trust
* Project Status 
Being able to present an organized workflow of the project to the client, regardless of time helps you to impress your clients and let them trust you in the relationship and transparency. 

Collaborating with Gantt chart based Project Planner and Project Management like Zace, helps you in achieving it, with ease.
Why to conduct Project Status Meetings with Clients
A frequent check-in or constant  meeting with clients helps in setting the project in the right and effective track. Conducting frequent check-in meetings help both the involved parties to stay updated, share ideas or changes,  provide feedback, and update on delayed or  pending tasks.
Conducting a pre-planned Project Update meeting with client is easier as it gives Project Manager and their team, the required time to prepare the agenda. Preparing an agenda, with the support of Gantt chart based Project Planner and Project Management app takes less than 5 minutes of your busy schedule. 
With simple, detailed, and colorful visualization of the project flow in Zace, it's easier for the project manager or team lead to detail:
Current status of the project
Pending and Delayed Tasks
Milestones achieved
Tasks  prioritised for the upcoming week.
Leave no detail left unnoticed or uninformed.
 Create a detailed Gantt chart view on the completed tasks and the workflow, along with timeline.
Zace Gantt chart is build with the right collaboration tools and features to save all necessary updates of the project and project's status. This helps in easy identification and tackling of challenges that arise unexpectedly from certain task.
Maintaining a structured detail of every process and progress of a project, right from the project kick-off meetings helps in setting a well-organized stage for the Project Managers to maintain and present to clients, whenever required.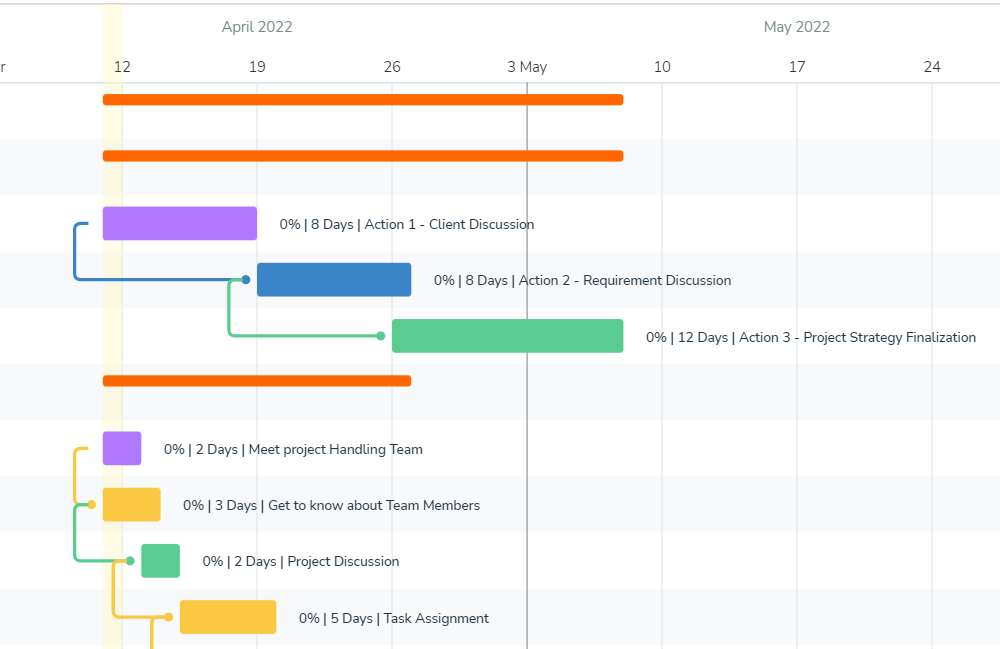 Acing Project Status Meetings with Zace
Acing a project status meeting with clients is definitely a nerve-racking experience every time, for any Project Manager. A Project Status or Project Update Meeting requires certain practices and topics to be covered with care in order to ensure a masterpiece delivery. And when it comes to unexpected or emergency project update or project status meeting with clients, communicating all the necessary topics and details verbally without the help of a document or preparation is not a walk on the park. And that's where Zace comes in to show you how you can ace and outshine, even in those situations like PRO!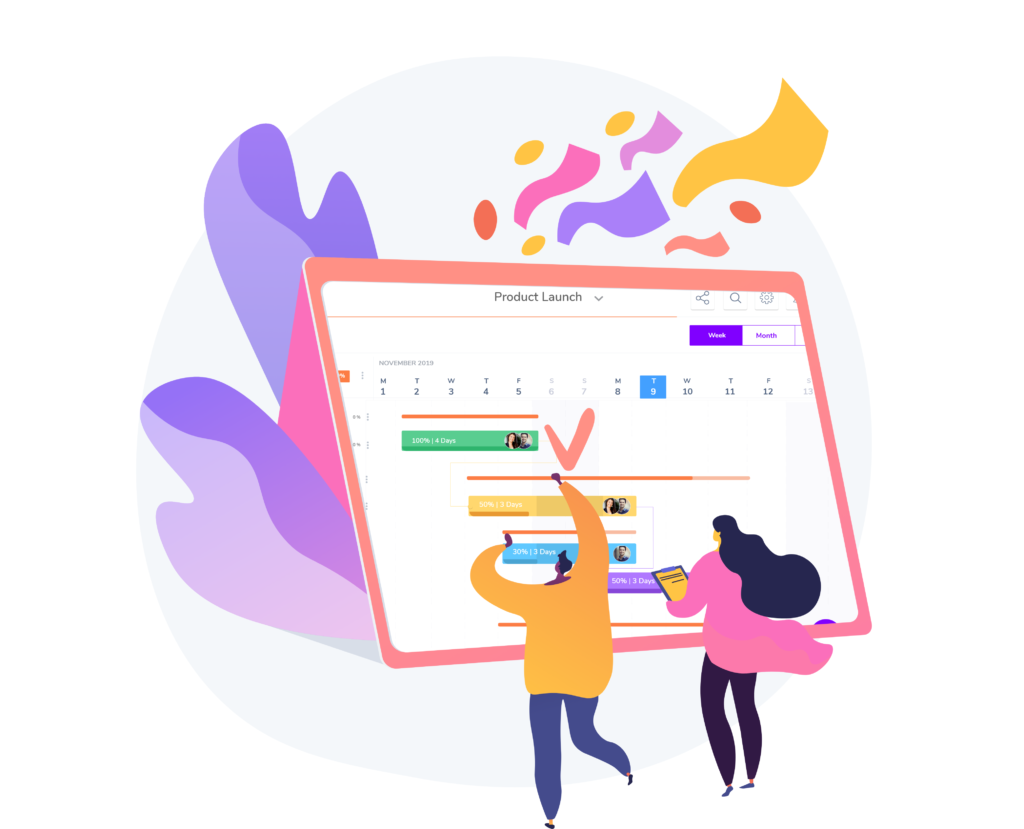 Project Goals – A clear idea on the Project's goal is important and  Zace Gantt chart helps you in identifying whether the progress is on track towards the project goal and what effect the project flow might reach beforehand.
Priorities – Setting priorities for every task and sub-task is important. It's also a necessity to let the clients know how they are being handled. With Zace Gantt Chart's detailed display of tasks, sub-tasks, date, and milestones, a project manager has no need to memorize all the priorities.
3. Organized Info in hand! What does your client care about in projects? A detailed documentation of the progress and workflow. Paper works are a lot to carry with risk to miss. Zace is your fundamental and professional solution in such cases as all it takes is "Download" Free Zace App to their smartphone and they can stay on track, at anytime, and from anywhere.
4. Key points  Every phase in project involves new ideas, doubts, critical areas, and facts that support all those. Managing all those key points with Zace is an easier and smarter work, as you carry it with you always.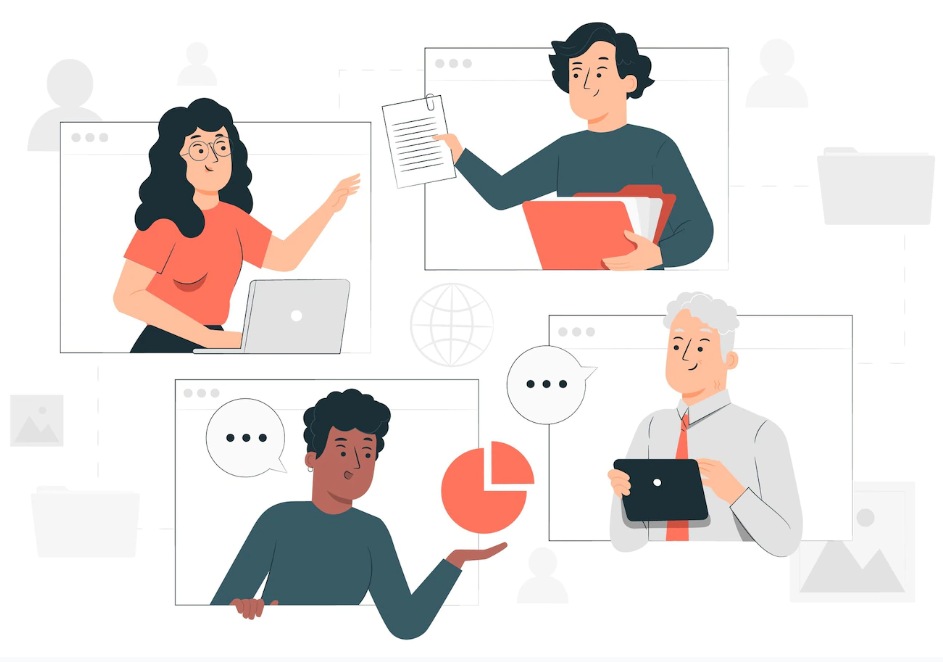 5. Keep Connected! Even when clients are far away, or not tech-savvy, it's important to keep them stay updated on the project workflow. With Zace Gantt chart, it's simpler for everyone to understand the progress. Keeping clients, project team members and managers connected helps in :
Keeping  everyone connected.
Keeping everyone in the network of information, updates, changes, and timeline.
Assigning another member to fill in for an immediate task. 
6. Failsafe Having a failsafe copy of a project, straight from the day of start is not an easy task. Especially when it involves sub tasks, immediate modifications, and new task or sub-task updates.

Zace Gantt chart is a failsafe, handy, and smart app for immediate documentation of every step of a project, task, and even  sub task.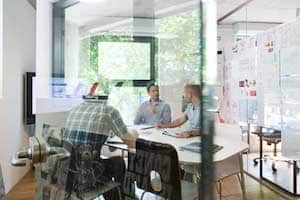 Use Zace Gantt chart based Project Planner and Project Management App and save yourself from a whole universe of stress and anxiety.