Zace has proven already how using Gantt chart based Zace Project Planner and Project Management App has got a powerful impact in preventing project delays. Project manager's basic concern is in finishing the project as the best and for that, they would be needing a team's support. 
Be it a simple or a complex project, regardless of the project size, every project manager and business dreams of improving the team's productivity.
Though it sounds cool and simple, this also has got a big picture which includes factors like time-saving, energy-saving, cost-cutting, best performing team, happy and satisfied employees, management and clients, and resulting in increased ROI, business growth, and client retention.
Here, we would like to express how creating and managing projects with Zace Gantt chart is helping managers and businesses in improving their team's productivity.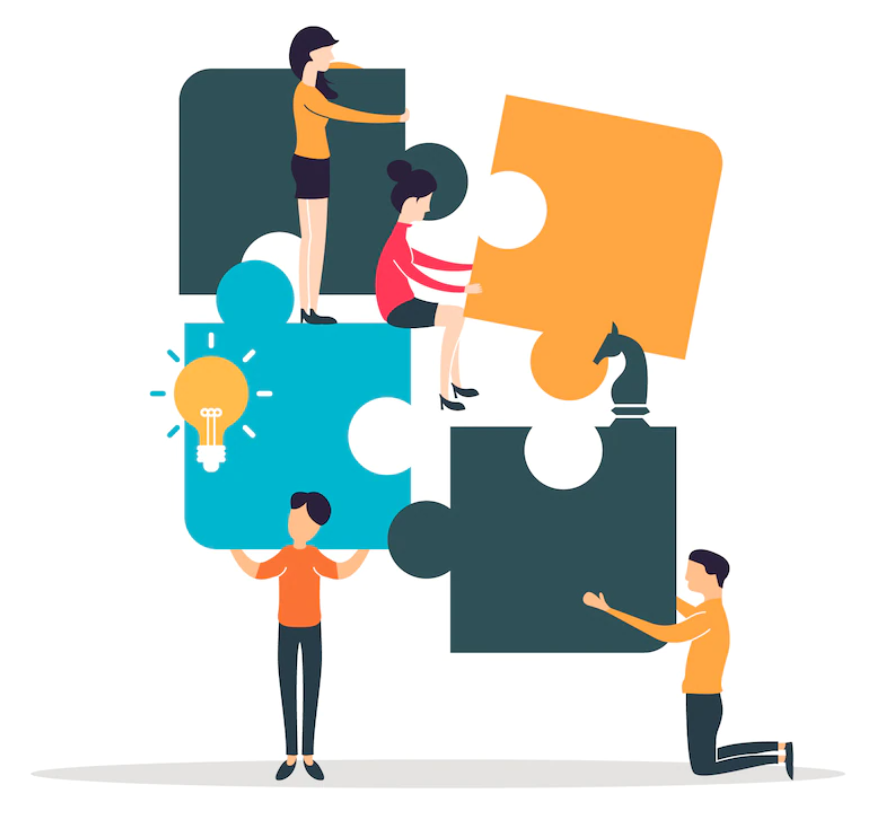 Work-breakdown Structure (WBS)
Small or big, simple or complex, every project is easy to understand and complete when the project is  split into do-able tasks. 
This helps in getting a better and detailed view of the project, assign apt tasks to team members,  estimate time, cost, and know where someone needs help. 
Zace, with its Gantt chart  is helping project managers to split projects into smaller and do-able tasks and increase team members' and overall team's performance and productivity.
Resource Management 
While working in complex projects, or when a team member is overloaded with multiple tasks, it's normal for team members to burnout. An imbalanced workload always results in reduced productivity and unhealthy work environment.
With Gantt chart based Zace project planner app, it is easy to find out who is overloaded with tasks and who is underutilized. This helps in assigning work evenly. And in result, maintain a balanced workload.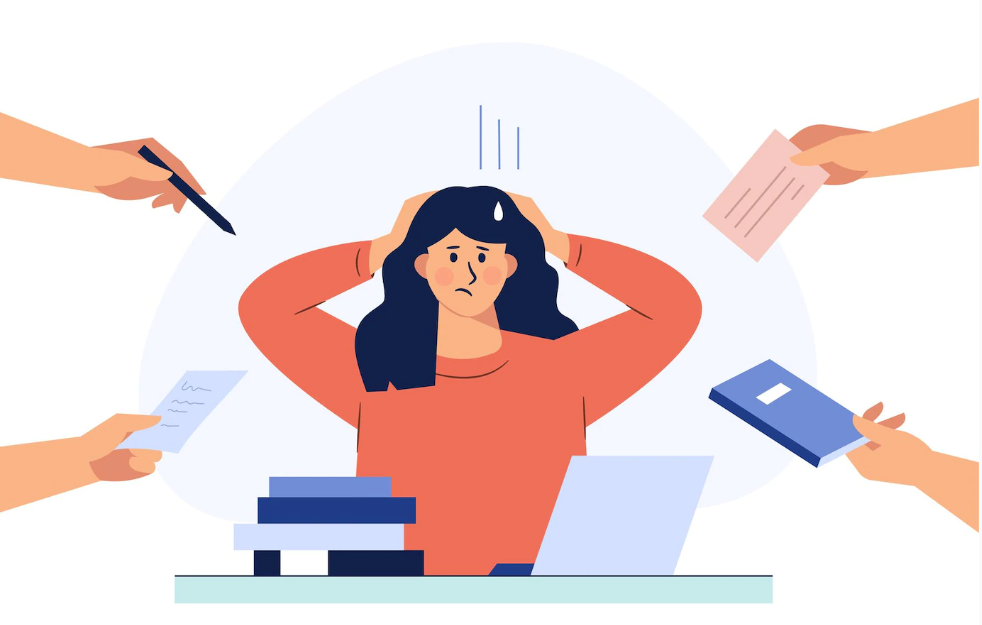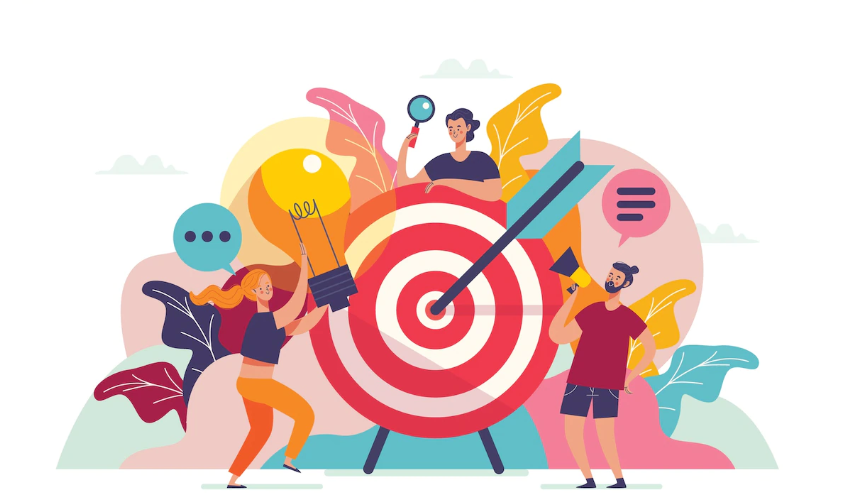 Task Delegation – Set Clear Goals
Delegating achievable tasks to team members and ensuring that they understand the requirement and output is essential to increase productivity. This helps in reducing distractions, focus, and work precisely on the requirement.
Zace's task and sub-task feature helps in letting you set clear goals and define clear requirements, along with milestones. 
Templates
Zace  Gantt chart can be re-used for future projects, thus reducing time to schedule projects, at a massive rate. This helps in starting the project earlier. With team familiar with the project flow, it's easier for members to prepare, understand the task, and start working.

Zace templates are the simplest tool with pre-defined yet customizable task flow, helping in saving time and increase productivity.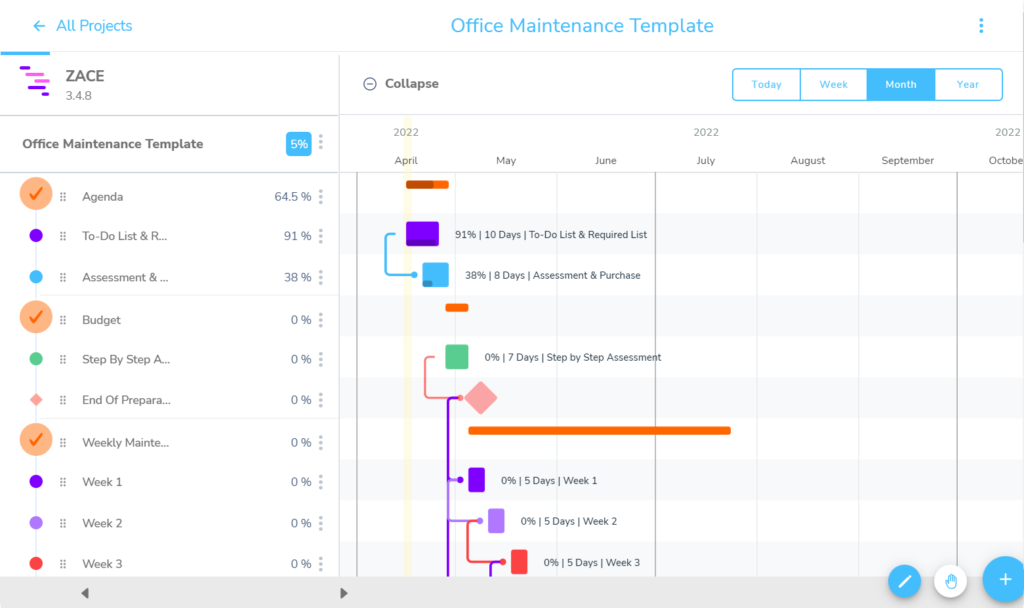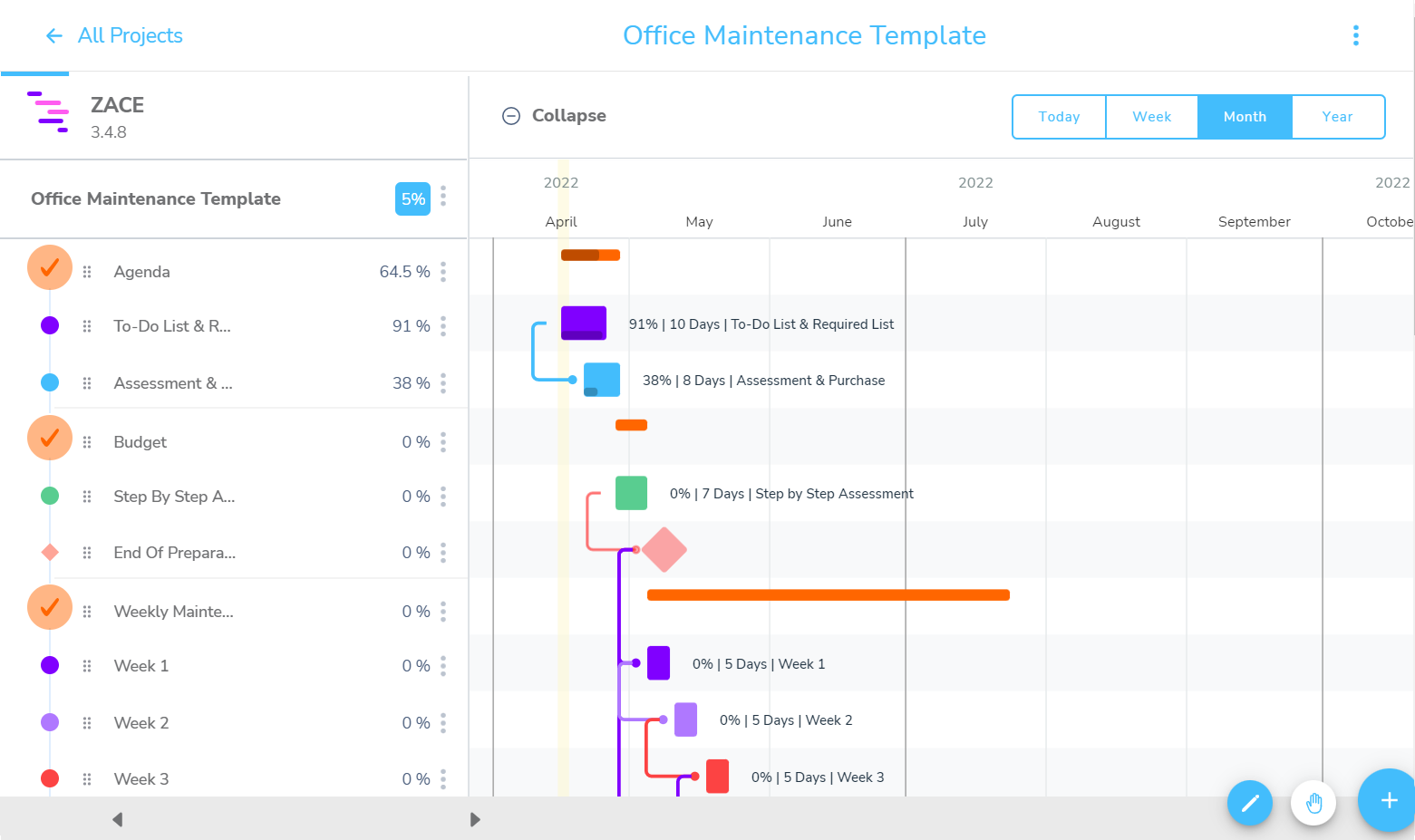 Zace helps to solve problems as they arise. Thus managers can avoid  time-consuming meetings! Keep the whole team, and clients updated on the project progress. 
With Zace, project managers can prioritize important tasks or the urgent issues that need immediate attention. List and update the team on priorities, on the go.
With Zace, project managers can  keep track of over all progress of the project and have a clear idea on specifics, contingency plans, and prevent risks .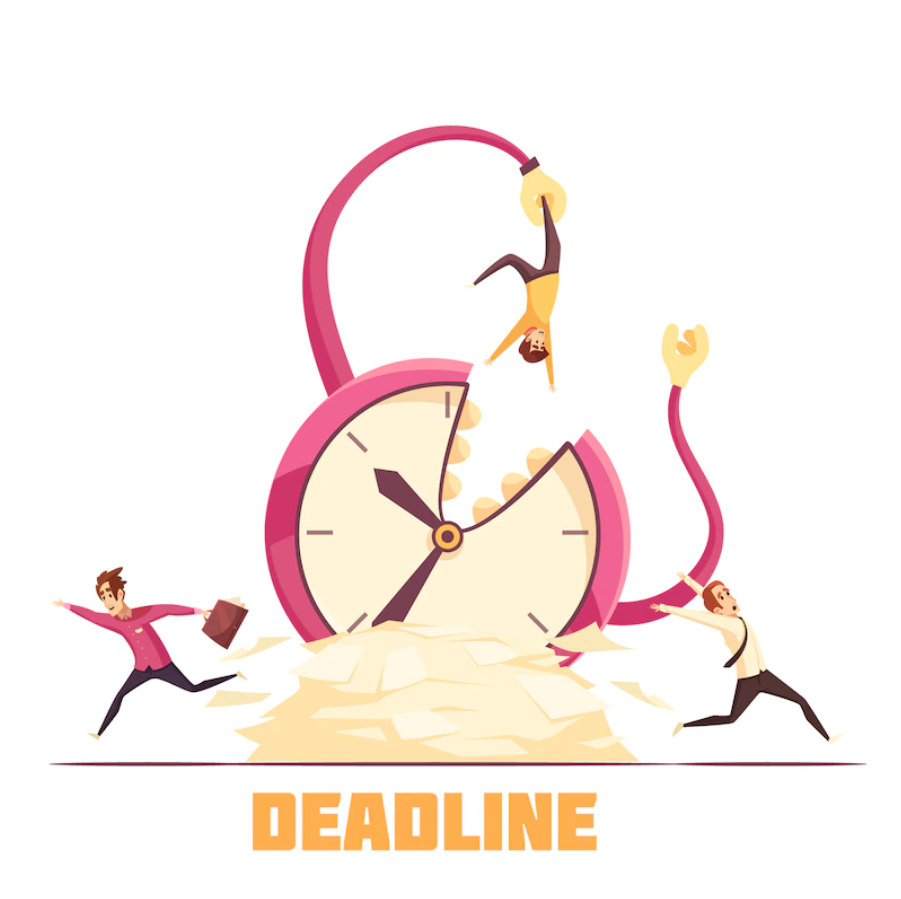 Review
With constant check, it's easy to juggle tasks among team members and prevent multitasking, help them take short breaks, stay undistracted, and make fewer decisions, helping team to finish sooner. No more deadline worries.
With Zace, project manager can go back to the Gantt chart to review the project work, project's progress, members' performance, issues, and thus learn from them to finish upcoming projects before deadline, with increased team productivity. 
Every project manager's aim is to increase the team's productivity by helping team members grow more skillful, and improve team collaboration. With transparent communication, instant updates, scheduling tasks on understanding team member's schedule, pre-set milestones and deadlines, tracking  project and team member's progress and many more, project manager's project management skills improve, leading to better personal and professional growth.
Regardless of whether you are managing a simple or complex project, having Gantt chart based Zace project planner and project management app will ensure steady increase in team's productivity .