Our enthusiastic team is happy and excited with the way our Gantt chart based  Zace Project Planner and Project Management App is welcomed and assisting project managers and team leaders with effective project management.  Designed to provide much more effective support, and ensure satisfied users, we are thrilled to announce the new features of Zace, Version 3.5.1! 
New to Zace? 
Download updated version of Zace, for FREE!
Zace, from day 1, is constantly being improved to support users and project managers to engage effectively with their team and clients, for a successful project management. Here's the list of our new features with Version 3.5.1. 
No more boring entering or remembering of Zace logins. Now, you can log in to your Zace web on any new device, using QR Code. 
Steps :
Open Zace web on your computer or laptop from Zace website.
Click "Try QR" button on the upper right corner.
A screen opens, with steps to guide you in opening a project Gantt chart in your device. 
Open your logged in Zace app on your mobile.
Open any Gantt chart project you are currently working.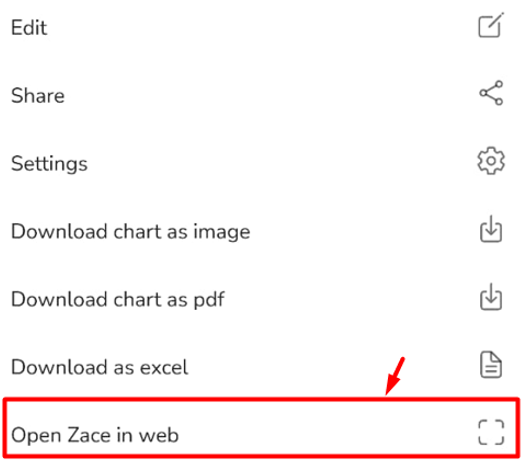 6. Tap Menu (⋮), on the upper right corner of the  chart page.
7. Select "Open Zace in web" in the pop-up.
8. Point your mobile to the Zace web screen, to capture QR code.
Hurray! You can access your  project's Gantt chart from any device now!
Swipe / Drag to Create a New Sub-task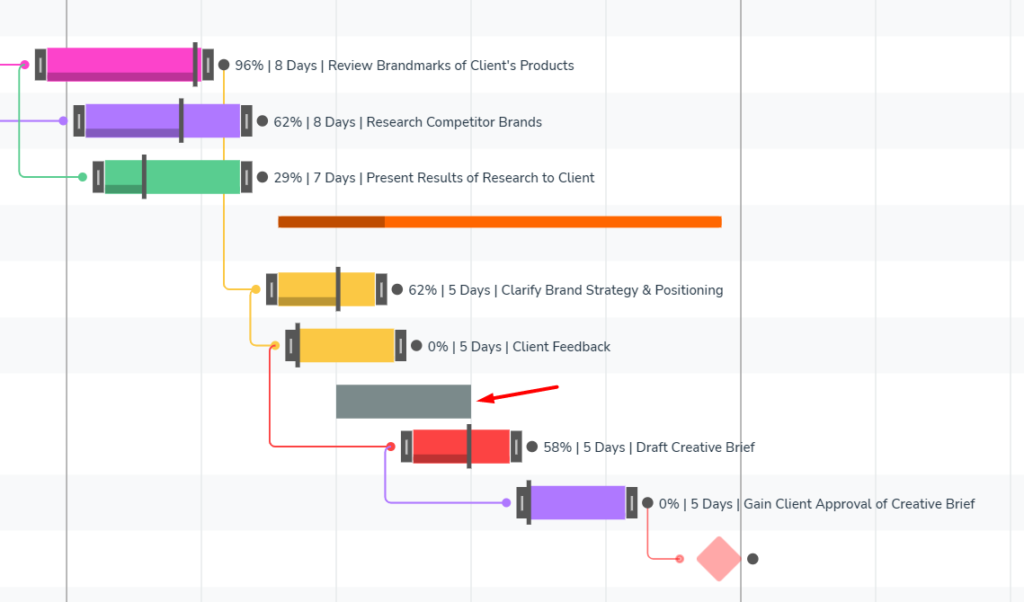 Modifying projects are easier with Gantt charts. And to make it much more easier, Zace has come up with a new feature. Open your project's Gantt chart. Swipe or Drag where you are in need to add a new sub-task. The new sub-task bar  will be grey in color. Once you stop dragging, the "My Sub Task Name" box pops up, where you can edit date and name of the task, and assign people to handle the sub-task.
Gantt chart based Zace Project Planner and Project Management App, earlier supported only Week, Month and Year views in its Gantt chart. In order to support Zace users and project managers to get a deeper look into their projects, identify issues, and prevent delays, Zace has come up with the new feature, 'Day' view.
With 'Day' view added to the Gantt chart, Zace has become more simpler, and effective in letting Zace users have a closer and deeper look on their projects.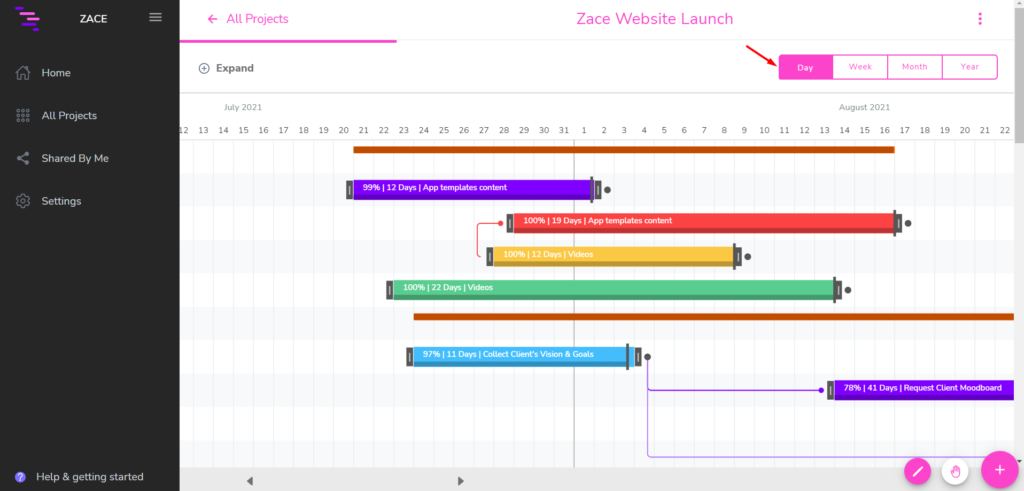 Every android device is supported with auto-rotate feature, mostly used by us only while watching videos. Not many of us prefer activating auto-rotate as it's annoying in most of the cases. 
To avoid such issues, and let Zace users get a better look at their projects, Zace has added the new feature, in-app screen rotate icon. In one click,  Zace users can flip their project's Gantt chart and get a better view by flipping their phone. Without disturbing your device functions, Zace is now  easier and smarter to access your projects.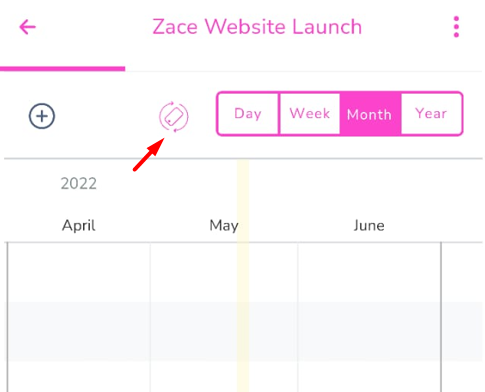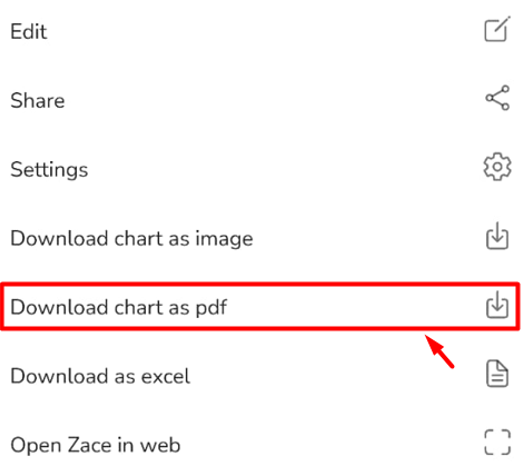 Gantt chart based Zace Project Planner and Project Management App now supports Zace users to save their Project Gantt chart to their device in clear PDF format.
1. Tap Menu (⋮), on the upper right corner of the  chart page.
2. Select "Download chart as PDF" in the pop-up.
In one click, you can now have your Gantt chart based project planner saved to your device. Now, with new feature, Zace users can save their project planner to their device, in  image, excel, as well as PDF format.
Zace has provided project planners the facility to decide on the roles of assignees they share project with : Read Only, Read / Write, Like Owner.
Now, assignees with "Read Only" access can request for edit access, and the project manager can decide on the request.
1. Tap Menu (⋮), on the upper right corner of the chart page.
2. Select "Request Edit Access" in the pop-up.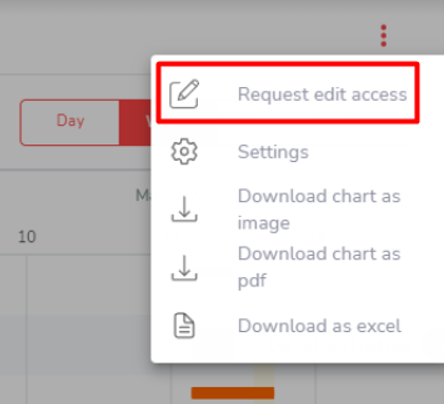 "Simple and Easy-to-understand" is the core of any UI. Zace has always ensured to keep the interface simple and yet be more purposeful. Zace, aimed to be more effective, time-saving, and be more potential, in version 3.5.1, has improved its design patterns, to ensure easy understanding in one look. This improves usability and effortless understanding of the project, resulting in user satisfaction.
Even little improvements, done with constant input, will lead to greater support on easier project planning and effective project management. Likewise, we hope, the release of Zace Version 3.5.1 will be a small stepping stone with a greater impact in effective and precise project management.
Is there any feature you think, we should add in Zace for better project management?
Share us your opinions.