Zace is an Gantt chart based, online project planner and project management app that allows you to create, schedule, share, collaborate, and finish projects of all sizes, with team of any size.
Zace Project Planning and Project Management App supports in managing the project workflow with the help of Gantt chart diagram.
With Zace Gantt chart based app, it's easier to schedule projects, organize tasks and sub-tasks, manage multiple projects effectively, collaborate with teams with utmost transparency, and execute projects in time, like a pro.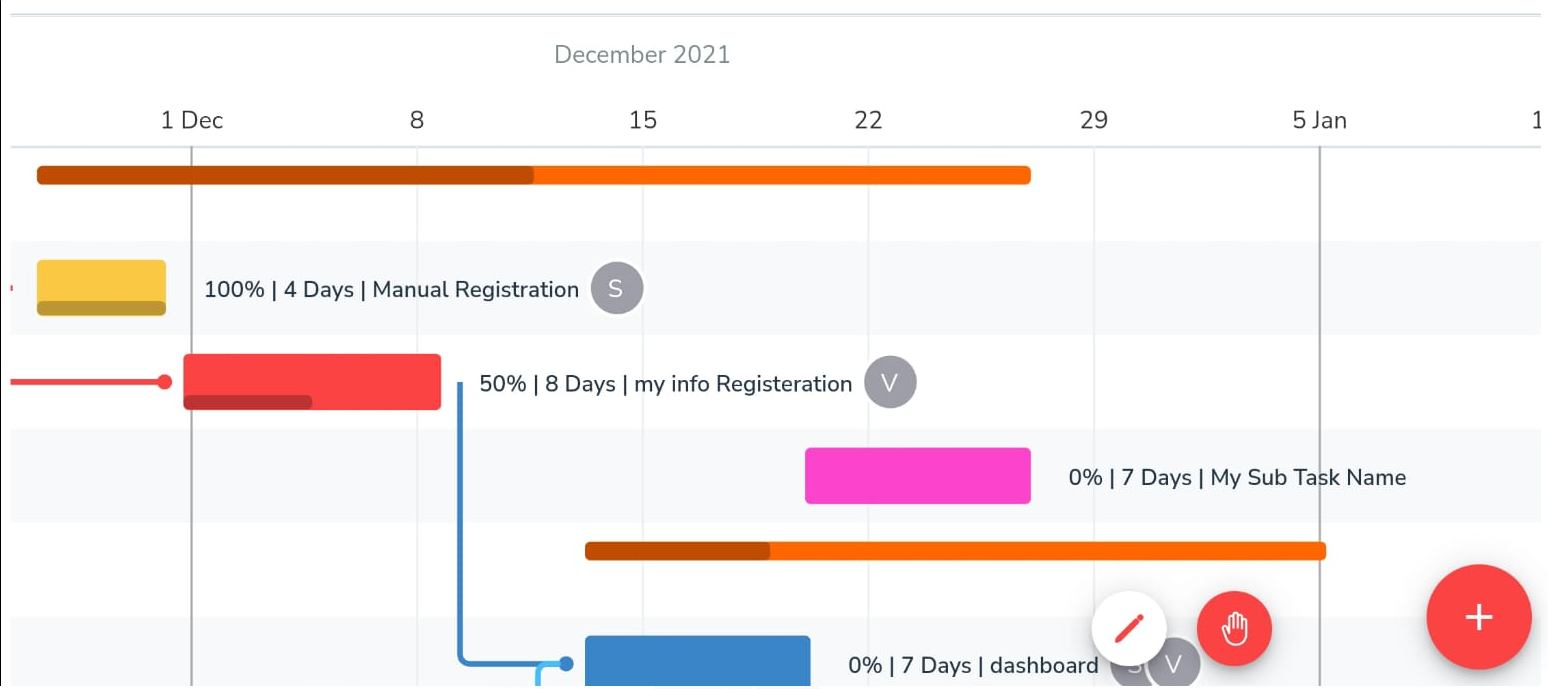 What is Zace?
Zace, a Gantt-chart based Android / iOS app, designed to work in all smartphones, is a project planner and project scheduler app, helping you to keep tab on all projects in real-time.
Who can use Zace?
Zace is for all. From students and scholars who have seminars, tutorials, lectures, and research works, to faculties who have multiple classes, schedules, and lectures, and to people of all profession managing projects of any size.

Zace can also be used on personal level, to manage your personal schedules and plans.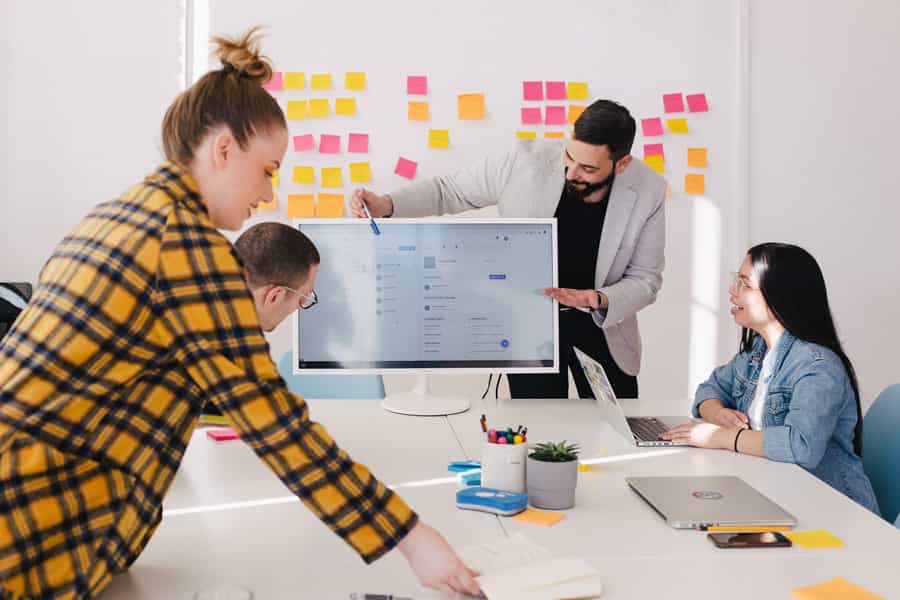 What are the pricing plans of Zace?
In FREE Zace, you can save up to 3 projects, share with 3 people, and will have access to limited features.
In Zace Pro, you can create any number of projects and enjoy unlimited sharing. In Pro, you have access to all features., and can cancel anytime.
Does Zace provide any offers for Enterprise?
Zace team is always willing to add an unique enterprise plan with custom features.

If you are planning to use Zace for your enterprise use, and in need of unique features that meet you need, please reach us with your requirement at zace_android@ascent24.io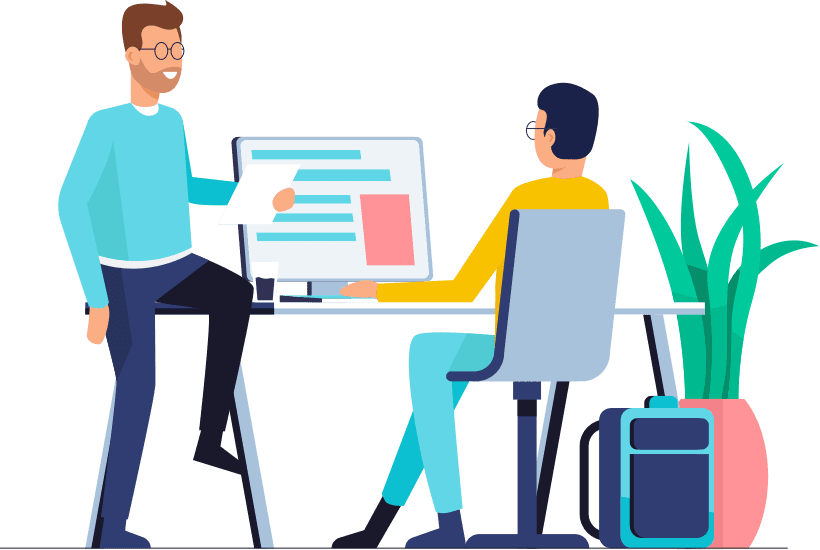 Can Zace work in all devices?
Zace app is an all-device accessible app. Zace app can be installed in all Android devices from Google Play store, and in App Store for iOS smartphones .
You can also access your Zace account in your laptop, PC, or tab. 
How accurate is a Zace project template?
Zace project templates are designed under the supervision of experts from the respective fields. 
Zace templates are pre-defined Gantt chart planner with every step involved in the process. You can also customize as per your project need.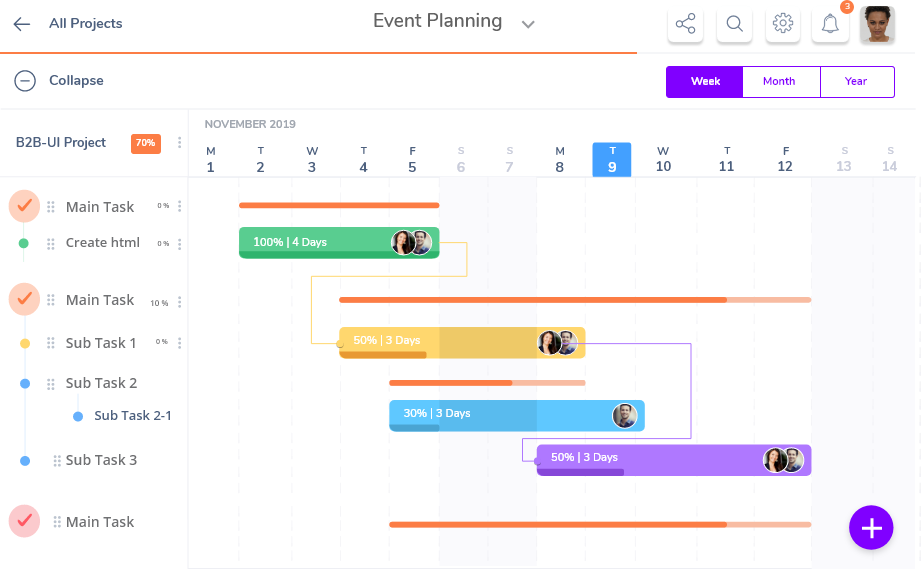 What is a Gantt chart?

A Gantt chart is a type of bar chart used to illustrate  the progress of a scheduled project.

Gantt Chart makes it easier to schedule complex and large projects into simple tasks and sub-tasks, in sequence, and help in successful project delivery without any delay.


Does Zace support project sharing?
Yes. You can share the project with your team members, clients, and also your seniors. 
Zace also supports Permission Levels, where you can decide on the person's access to the project : Read-only, Read/Write, and Like Owner.
Can we remove a team member in the mid of a project?
Yes. Under "Shared Projects" you will be able to view the list of projects shared by you and the list of people it was shared with. 

Zace supports with "Delete" option near every member, to remove a person from a project, at any time.
Zace also supports in modifying permission level of a team member at anytime.