Managing a project, be it small or complex, with a team of resources in a minimal budget, without any delay is a challenge. Regardless of how well planned the project is , how skilled and trained the team is, every project is bound to invite unplanned scopes which require immediate action and a long term solution. Emergencies and unplanned or uninvited issues are natural part of any project of any domain and handling them quicker is the priority and challenge of current environment.
The above all is a crisis of day-to-day life if you're managing multiple projects at the same time.  When it comes to managing multiple different projects for different clients with different requirements, with a same or different team requires managerial skills and experience. Everyone , even the experienced ones, struggle in managing multiple projects with same or different teams, as mentioned earlier, every project is bound to have uninvited issues.  In big companies, project managers on an average manage 2-5 projects at a time and it's no wonder, every time it's new. 
Project Management, though the term sounds simpler, with almost same or similar objectives, like planning a project, allocating resources, tracking tasks, and completing them until date of delivery, looking deeper, every project involves :
Different Requirements

Different Strategies

Different Tasks
Different Timeline
Different Clients
Different Resources
Zace supports in easing the process of project management and keep all the tasks organized. Here's how Zace helps you in managing your multiple tasks, team, and time of multiple projects with ease.  
Task Management Managing tasks of multiple on going projects and staying track on your daily tasks is never easier. Zace project management app and web's homepage acts as a dashboard displaying your daily tasks. The dashboard tells you what you should be working on the day and for which project. A daily reminder on daily tasks are sent to help you stay on track and get yourself prepared for the day.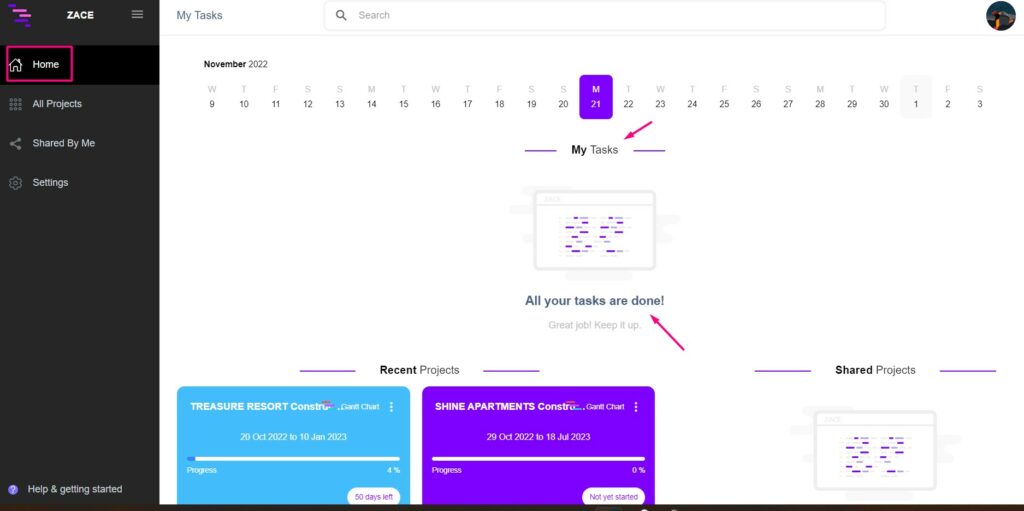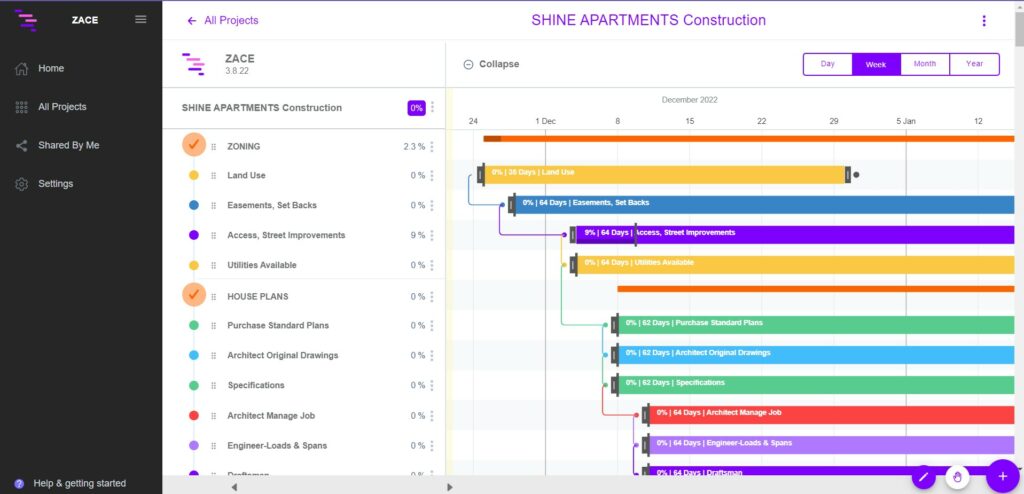 Organized Timeline With Zace app, you can have the entire project planned, with resources assigned for tasks, even before the project start date and have everything sorted out. You can have the team prepared for the project regardless of your location and also stay on track with the project's progress from anywhere. You can alter tasks and still keep your team informed.
Juggling Tasks Managing multiple tasks of different projects at a time can be a struggle. But the real struggle is when you might need to shuffle tasks as per client requirement, checking on the resource availability and still, keeping track. With Zace Project Management App, juggling tasks is easier. All you need is to check resource availability. Once all set, Voila! Get it done and still have a decent and neat Gantt chart based project timeline.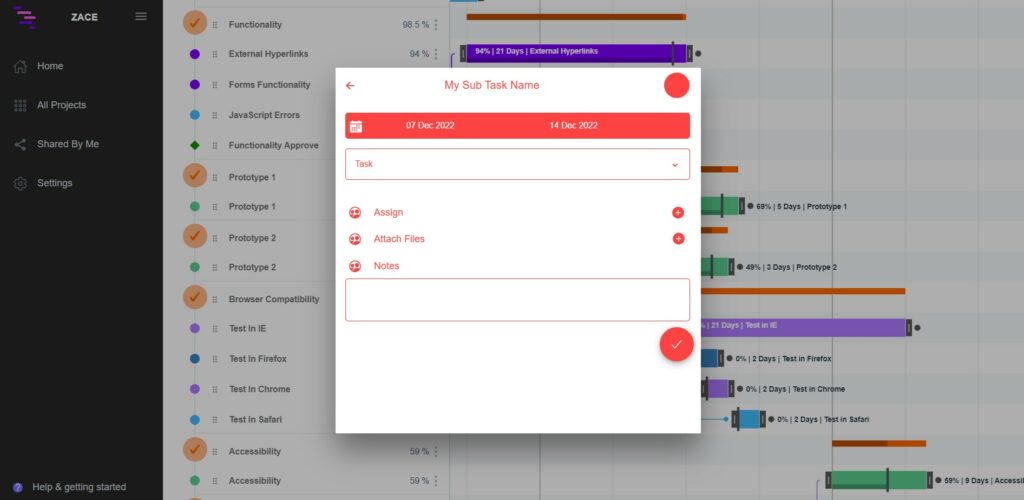 Stay on track Set up your project plan, assign resources and decide on timeline and milestones, and manage with ease, even the most hectic and complex project. Zace gantt chart sketches out the entire project flow and helps in staying track of the project's progress and even the tasks, even when there is a change in flow. Zace ensures easy communication among the team and with the clients. With Zace, everyone related to the project can be on the same page.
Team Meetings Attending long weekly meetings and project update meetings are as exhausting as conducting it. With Zace Project Planner & Project Management App, the need for conducting meetings is Zero as everyone will be aware of project updates on daily basis. Even with "Near zero meetings", you can have the entire team connected and stay on track, from anywhere and at anytime. Assigning a resource to another task in the project will never be a troublesome.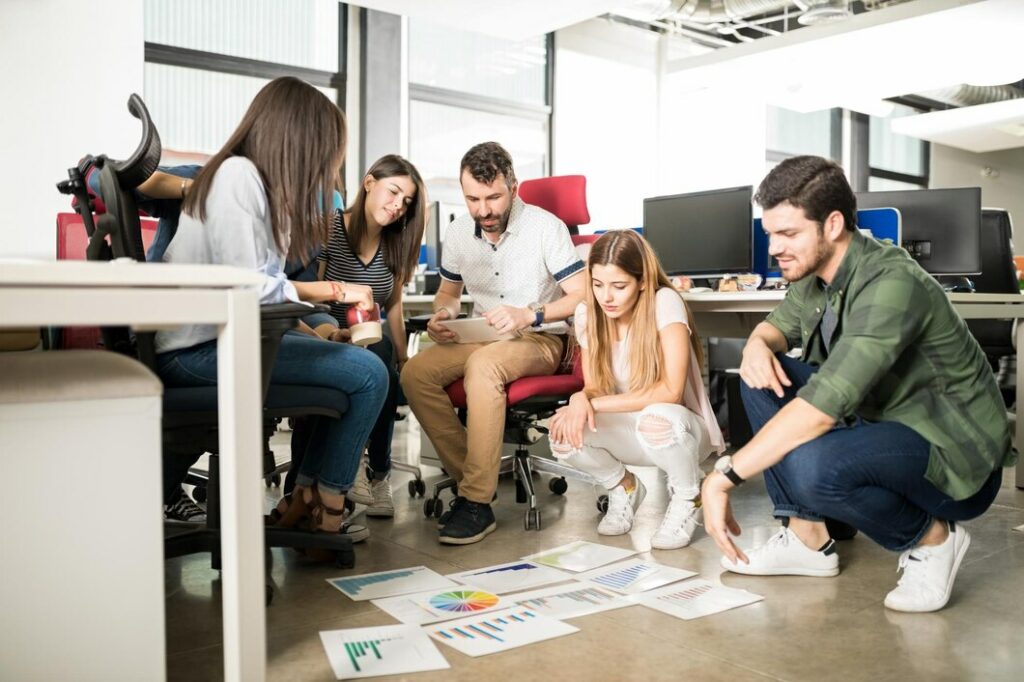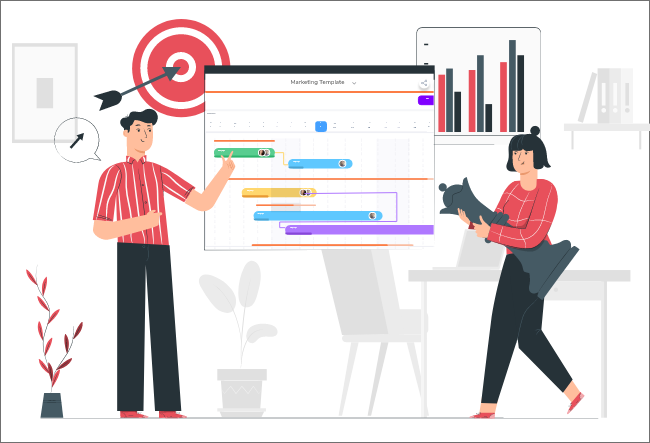 Prioritization Every project manager or team leader goes through this phase. Managing multiple projects and handling different tasks at a time, you will be aware of the unexpected and heroic entry of "Immediate priorities". A new task or the one which was allotted for later might need attention. With Zace, you have no worries as customization of the whole project planner can be done in a single click, in a neat and easy way. Zace is bundled with features like this to handle immediate situations with ease.
Bottleneck Zace project planner and project management app helps you own a detailed progress on the multiple projects in a glance. This easy visualization of a project in Gantt chart, help you in easy analyzation of the project's workflow and speed, look forward for any bottlenecks or inefficiencies and refine the flow before it gets struck. Save time by refining the process.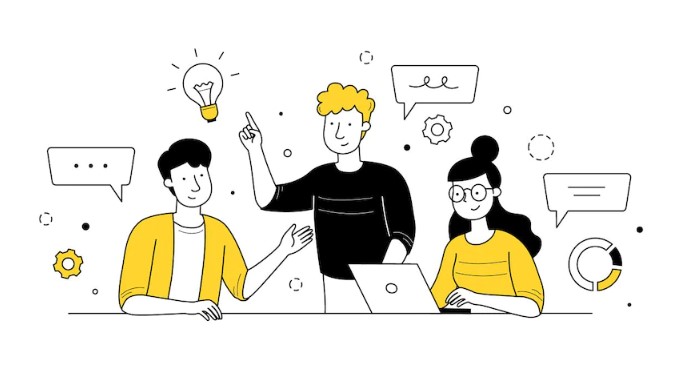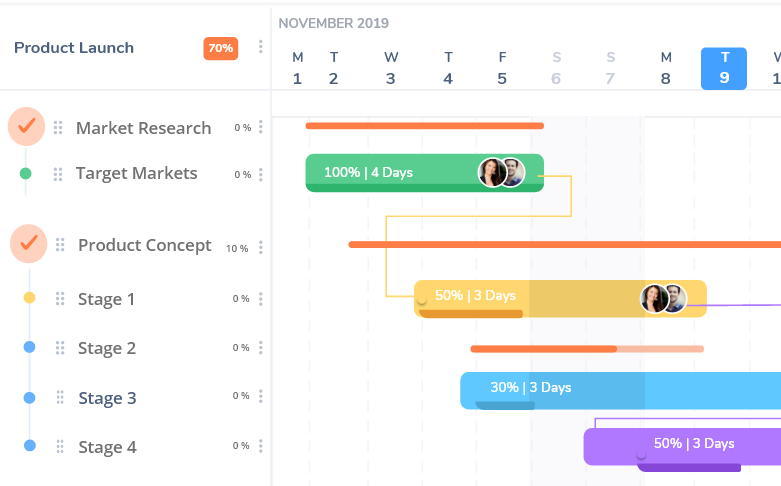 Project Overview Zace project planner and project management app is that one tool which helps you in managing multiple projects and multiple tasks at a time. A complete overview of the entire project helps you view the status of individual tasks, understand the progress of the project, know about the team and resources who will be working with you and above all, the date range of your task, so that you can be prepared with the changing project flow.
Empower Effective project management with Zace supports in improving the team's effectiveness in many ways. The team gets a bird's eye view of the project and have  a quick sense of the happening. With easy visualization and transparency of project flow, the team will be prepared to respond to issues immediately. Team will be flexible to work even when priorities change. This boosts team's performance and output and in turn increases team's productivity.
Managing projects can be a toughest job ever, if you are doing it in notepads and notebooks. But, with Zace, it will be easier to:
Prepare a project planner in minutes. 
Clone a project and schedule a new planner in less than 2 minutes.
Share the project schedule with everyone related to the project.
Deliver transparency and maintain open communication.
Design a Gantt chart based project planner with the use of Zace Templates.
Customize or alter project flow in a click.
Assign resources and track allocations and performances.
Manage multiple projects more effectively.
Keep track of resource allocation and ensure your resources are not over-allocated leading to burn out.
Avoid delays 
Prevent overlapping of deadlines and milestones.
Deliver effectively.
Zace Gantt chart based Project Planning and Project Management App is that one software tool you need to deliver your projects on time and also under budget.
Start planning your projects, effectively.